[Review] Straw: A new way to poll friends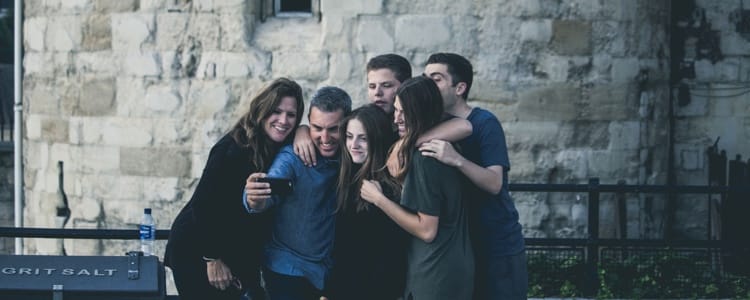 I love brainstorming ideas for apps. But as we all know, ideas are easy, implementation is hard.
The whole idea is fascinating really. You create a poll, ask your friends to share their answers, and everyone can see the results. The team at Straw App have done just that. Not only do their polls work great, but they look awesome and they work on iOS, Android, Windows, and they now have a clean looking web app.
So wether you are on your phone, tablet, or computer, you can create polls and share them with friends.
I recently created a few polls and thought it would be a good idea to review this app.
Let's start with a poll as an example
When you create a poll with Straw, you are given the option to share it with your social media followers, or to grab a snippet of code (an iframe) that you can embed on your website, like what you see above.
Getting started with Straw's Polling App
They honestly couldn't make signing up any easier. Today's app users expect to be able to get an account up and running quickly and effortlessly, otherwise, why even bother with the app.
You can create an account or use your existing social media accounts to create an app.
Immediately Straw is going to ask you to make your first poll.
Creating a poll with Straw
When you create a poll the title of the poll and the options are right there for you to click on. Need more options? Easy as a click away.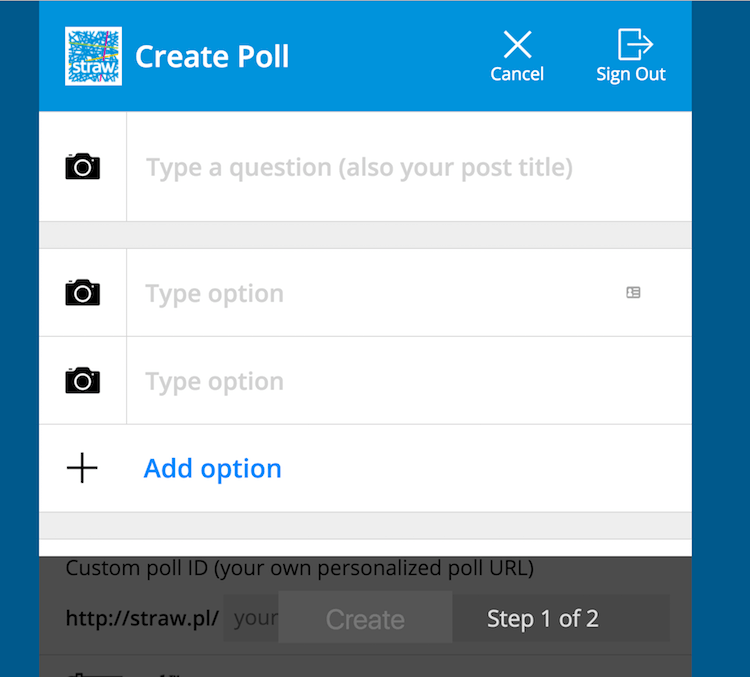 A couple quick tips on writing a good poll question
Make the decision difficult, don't make it so easy that it's a no brainer
Don't ask information that is too personal, ain't nobody got time for that
Have a group of friends in mind when you make the poll
Try and ask a question related to a current event
Humor always is worth it in a poll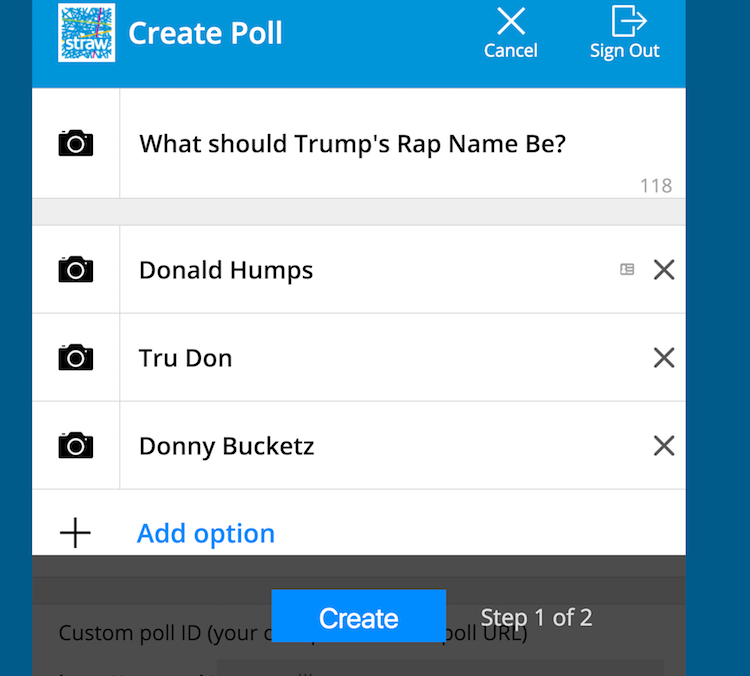 Exploring Straw's more advanced options
There is some awesomeness going on with Straw's more advanced options and features. Let's break down what they are (although you probably can get them off the bat). But what you might miss is the branding opportunity that exists.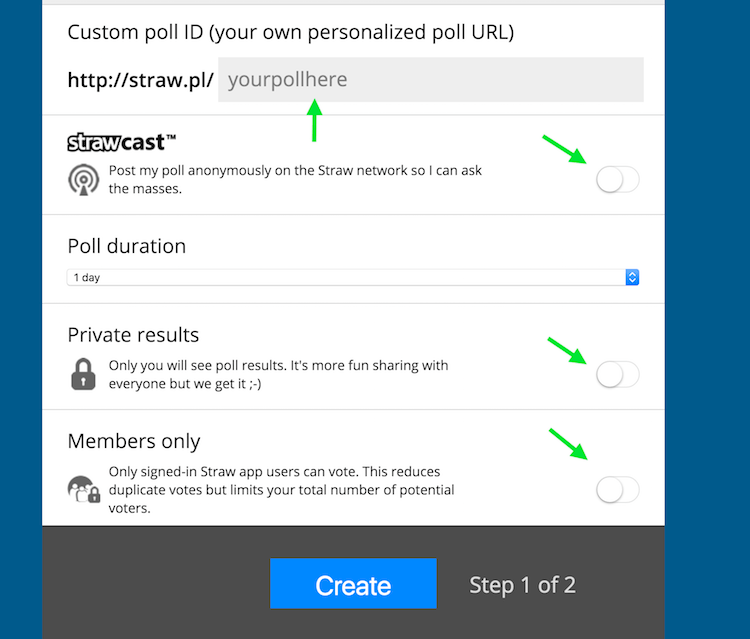 Custom poll URL's – This jumps out at me as an opportunity to brand your polls. If you run a blog or a business with a well known name you could brand a term and put it as your URL. This does a few things for you, first it gives your poll credibility. Second, it is rememberable if they wanted to share it with word of mouth (a powerful marketing method that we digital marketers often forget about).
Poll duration – You might be thinking, I will just set it to 1 month so I can get more users to see my poll. Not so fast. We live in a quick paced digital World. No one is going to say "Let me go check those poll results I filled out last month." There is a sweet spot for sure. I would assume it's sooner than you think. Only one way to know for sure. Launch a few polls and find out.
Private results – This is ideal for some brands or a service that might ask for user feedback, or perhaps ideas on the next new product line, or a launch date. Either way, use this only if there is information you plan on doing something with and then sharing. Sharing is always caring.
Members only – This is an interesting feature. I honestly can see why it makes sense for Straw to include this. But I cannot think of a good use case for someone to only show Straw members. Either way, at least the option is there.
The last step is to share your poll
Pretty simple. Decide if you want to share your post with your social media followers by selecting the channels you want to send it out with.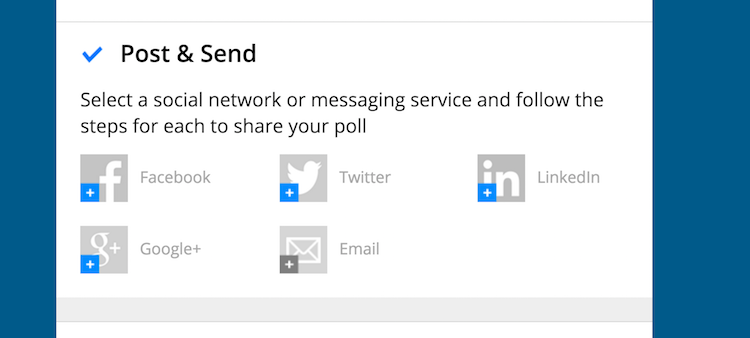 Pro Tip: It's always best to spend the 30 seconds and type a custom tweet or Facebook post. Don't let apps do the dirty work for you. You can sell the poll much better then they can. Throw some personality on it.
As mentioned earlier you can also embed your Straw polls on your website.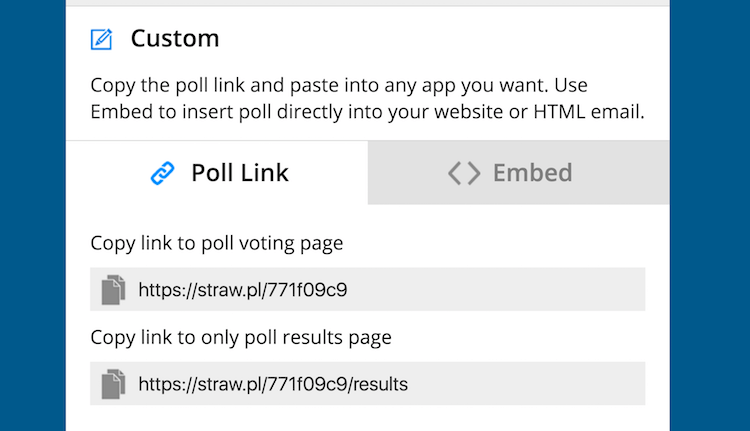 Quick overview of the positives
Straw's app has some distinct advantages over it's competition.
It's easy to sign up.
You can use it on all your devices.
Creating a poll is super easy.
Seeing the live results is fun and awesome.
The embedded polls look awesome.
Advanced features are ideal for brands and blogs.
Check out their blog for examples of polls.
Ways Straw can improve
It's so hard to get friends all using the same apps. Straw should invest some time and energy into looking at how they can promote their SMS feature. It says that polls can be shared with SMS but it would be so cool to have a quick way to get a group text using polls. I haven't used it with friends yet so I can't comment on how well it works.
At any rate, polling is a big opportunity for brands and friends who are constantly connected with their devices.
I could see this app being used to decide where a group wants to meet for drinks, which color a brand should release for a new product, or as product feedback for apps.
Straw is smart by having their app integrate with a ton of common apps already
I am sure they will continue to make it as easy as possible to use their service.