A large portion of my job involves creating, updating, and analyzing spreadsheets. I am the weird portion of the population who actually enjoys spreadsheets.
I was surfing the web Friday night and saw a conversation on Twitter about marketing attribution and tracking.
💡 – Lightbulb moment. I should create a real estate marketing scorecard template for investors to swipe and use.
I already maintain a scorecard for my day job, it wouldn't be hard to implement the same format we use at Carrot for our KPIs and scorecard.
I am looking to ship a lot of projects in 2021 and am looking to uplevel my shipping abilities leading into next year.
Step 1 – Buy a domain name
Lucky for me reiscorecard.com was available. I purchased this domain name and started working on the spreadsheet.
Step 2 – Create the real estate marketing scorecard spreadsheet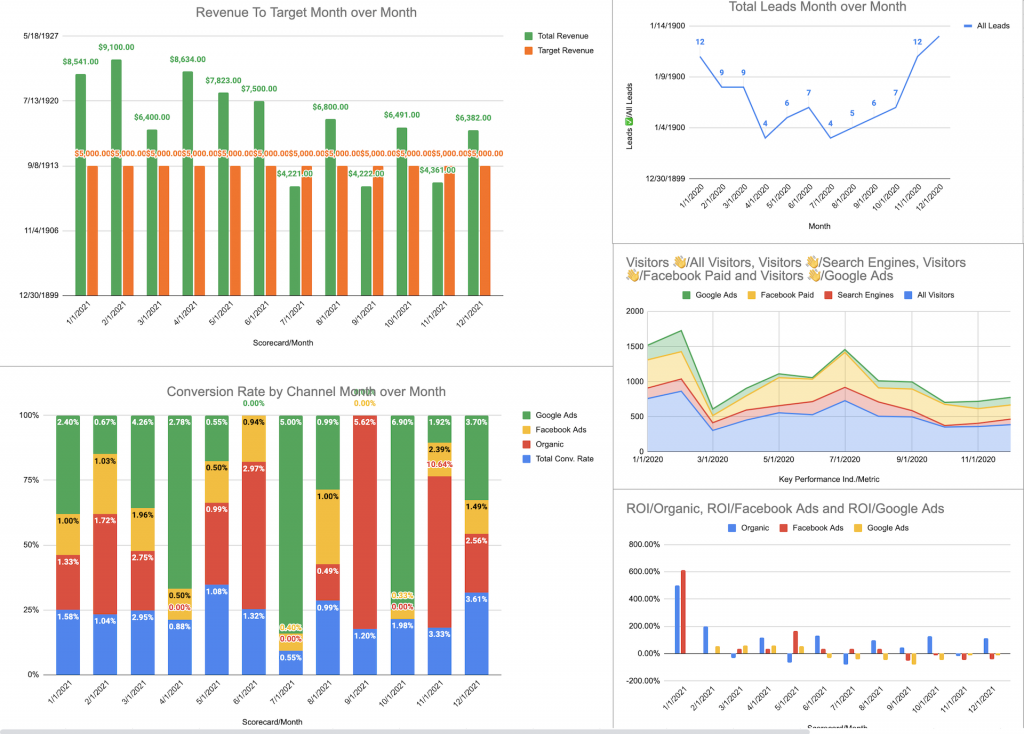 This spreadsheet took me about 3 hours to design, configure the formulas, and add some conditional formatting. Here is what is included in the spreadsheet
Documentation on how to use it
KPIs tab for raw data
Scorecard view to show you monthly calculations around ROI and revenue actuals to targets
Dashboard view which shows you month over month results in graphs
A sheet with some dummy data that I can use to make visuals and show proof of concept with marketing efforts
An automation tab – no work was completed here yet but I have plans to connect the Google Analytics add-on in Google Sheets and play around with the functionality.
Step 3 – Make a landing page
I copied some code from another project (stratdocs.io) to make a very simple landing page. The intent of this landing page is to position the spreadsheet in the right way and give clear instructions on how to download and use it.
I decided to put this behind an opt-in so I can market to these leads later.
For the opt-in form and confirmation email, I used a free Mailchimp account. I have the redirect going to a thank you page and have some conversion tracking happening there.
I also installed Google Analytics (I want to switch to Fathom Analytics if this project gains some traction).
Google Analytics has changed a ton and this slowed me down a little bit. I will probably leave it half configured for now so I can ship early and often.
A quick note on
Although it's not required for this simple project, I really enjoy making brand marks and improving my design skills. Below is the simple brand mark I am launching with.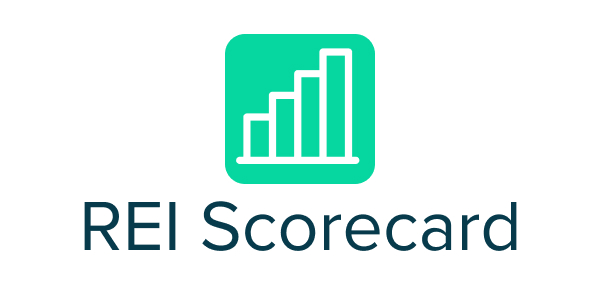 Step 4 – Marketing the landing page
This is where I generally struggle with my side projects. It's time to punch fear in the face and put myself out there. Here is how I plan to market my mini-project
Publish this blog post
Find an organic way to drop the link in a sub reddit
Tweet the link on my personal twitter page
Use one of my Facebook groups and ask if they see value in the spreadsheet
Post on BiggerPockets about scorecards and tracking and see what others use.
Results
I will circle back to this post and update everyone with the results of my mini-project and marketing efforts.
Novel Idea
Assuming REIScorecard.com gets traction I want to use this spreadsheet template in conjunction with the Google Analytics add-on and automatically send the data into a spreadsheet that I embed on this blog post and the REIScorecard.com website. I think all projects should be eat their own dog food.
Join The Newsletter
Get occasional emails from me when I publish new projects and articles.