Hi 👋, I'm Alex
I ❤️ to organize and optimize. I operate at Carrot.com. This is my personal website where I share what I am reading, coding, and writing about.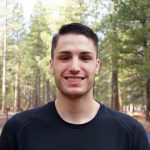 10 Quick Facts About Me
I am happily married to the love of my life
I am the father of two amazing twin girls
I am working on reading every book in the Bible
We live in SW Washington
We have a Weimaraner named Griffey and a cat named Nordy
I try to code in my spare time
I love to read
I am an avid outdoorsmen
I enjoy taking personality tests (I am a 3 on the Enneagram test)
Health and fitness are important to me
My core values
I'd love for you to know where I stand. Here are some of my core values in no particular order.
Don't talk about it, be about it – a man's word is his bond.
Simplify – when possible reduce your focus to 3 or 10 items.
Learn It, Document it – share what you have learned with others.
Life List
I strongly believe everyone should have a life list. You only get one life…you might as well have some big dreams.