The Absolute Best Real Estate Investing Websites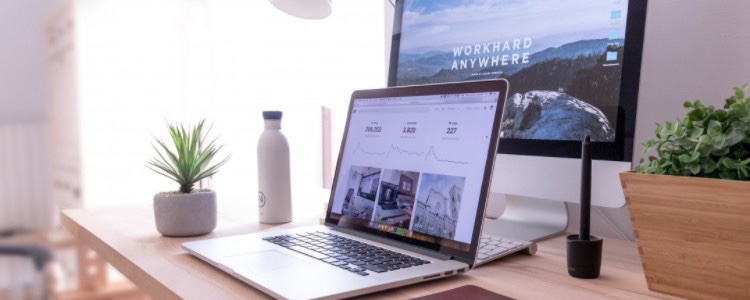 Looking to launch a real estate investor website?
If so, you are probably curious who makes the best real estate investing websites.
It can be overwhelming with how many options you have when trying to get your real estate business online.
When it's all said and done you have two choices with building out your real estate site. You can either pay someone to build and host it for you as a service (what this post will focus on) or you can build it yourself.
You can build your own custom site on the WordPress platform…but it takes a ton of time, expertise, and upkeep to have the site perform and deliver consistent leads. I wouldn't recommend this to a real estate investor unless they have a technical background in computers and enjoy web development as a hobby.
Lucky for you there are services that allow you to easily build and launch a real estate investor website in minutes. Not only do you get a site but often times they have add-on services and features to help you nurture and close leads. Most of them integrate with a CRM which is a nice benefit to handling leads and closing deals.
In this post, we will break down your options for who makes the best real estate investor specific websites and which one you should choose.
Carrot Websites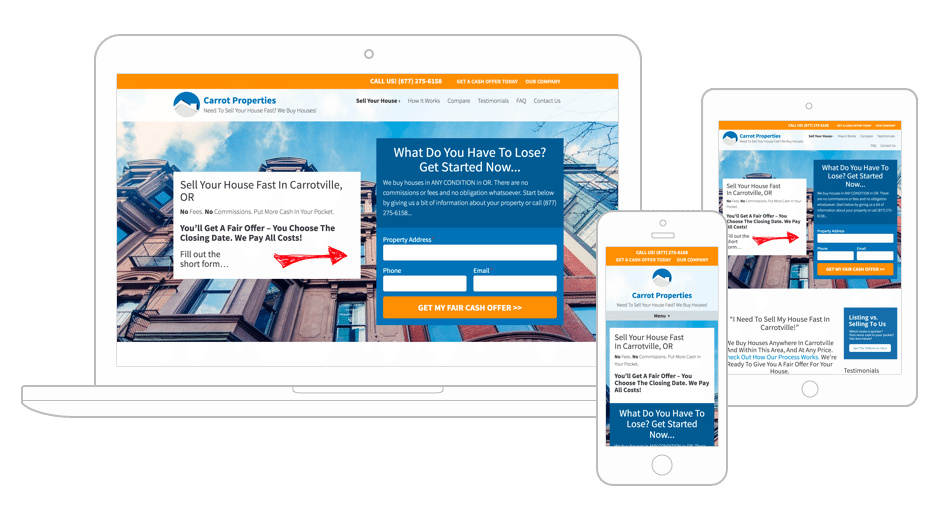 Full Disclosure: I work for Carrot. But I have signed up and played around with some of the competitor's websites as well.
I have written an extensive review of Carrot here so check that out if you are interested in learning more about my views on Carrot.
Carrot is one of the most popular real estate investor website platforms on the market today. All you have to do is conduct a Google search in your market for some popular keywords and Carrot sites will undoubtedly be all over the first page.
This brings me to the #1 reason why you as a real estate investor should consider Carrot, their site performs really well for SEO.
You can make your site look different with Carrot and stand out from the competition plus rest assured you have a website that converts visitors into leads.
Carrot gets my vote for the best choice when it comes to analyzing who makes real estate investor websites.
---
Realeflow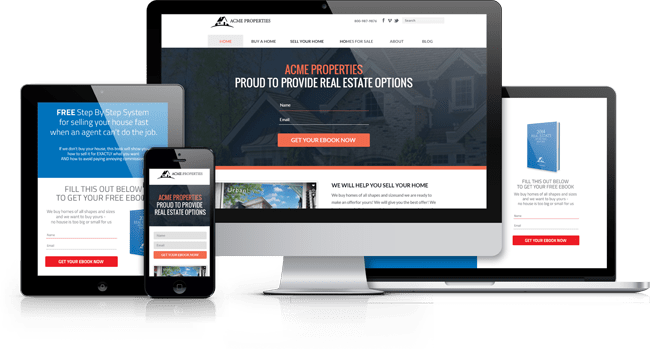 Realeflow is another great option when it comes to generating motivated seller, cash buyer, tenant, and other kinds of leads online through your website.
Not only does Realeflow give you access to a nicely designed website but you have access to other features and tools which allows you to run direct mail campaigns, follow up with leads, and an awesome repository of examples for direct mail and paid advertisements.
You can actually search for leads in their database and use that information in your marketing.
Realeflow differs from Carrot in they give you a full system and allow you to focus on both online and offline marketing. Realeflow has business tools for estimating and tracking the rehab process.
Carrot is more focused on online marketing and allows you to connect other tools and services to run your business.
---
Lead Propeller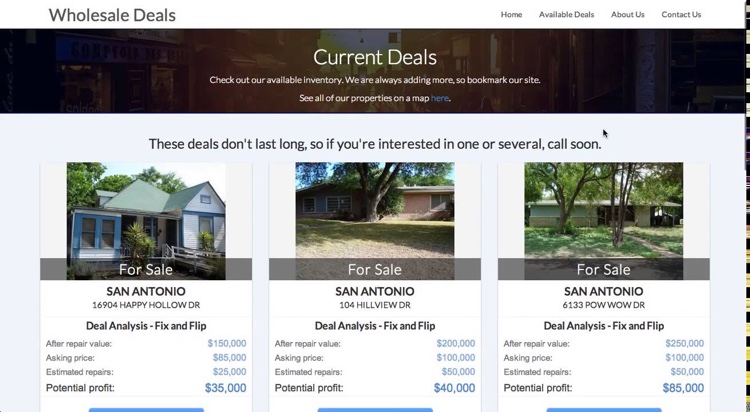 Leadpropeller is another option for paying someone to build and host your real estate investor website.
Leadpropeller is the closest alternative to Carrot in terms of price and features. They allow you to launch websites targeting motivated seller, cash buyers, and land leads online.
Leadpropeller does a great job of giving away free content to help real estate investors and you can find them on BiggerPockets actively engaging the industry with questions and concerns.
The company also owns a CRM for real estate investors that you can integrate with their website software.
Wrapping It Up
You have a lot of choices when it comes to real estate investor websites. More than the 3 websites platforms I presented here.
Every couple of months a new service will show up to help real estate investors generate leads online. I decided to post about the big 3 because you are probably researching which one to choose so I will make it easy for you and help narrow your search.
Some investors choose to use a service like Wix or Squarespace for their real estate business.
Here is my $0.02 on doing that, take it for what it's worth.
This is generally a very bad idea. To illustrate this I will give you a list of reasons.
The developers don't have experience in real estate
It's incredibly difficult to update SEO settings on these sites
They don't have a team in the industry with knowledge
Depending on the site template you will get a lot of excess code that slows down your website
They won't have customer support that is full of industry experts
They don't have custom content for generating leads and ranking
The list goes on and on…
Yes, it is cheaper to launch one of these sites. However, if it were me I would want my website to be hosted, built, and maintained by someone in the industry who knows how important conversion rates and SEO are to a real estate investor.
Want to get email from me?
I promise to only send valuable content and updates. We all get too much email and I promise not to spam you with stuff you don't need to read.