6 Quick Ways To Optimize Your Facebook Business Page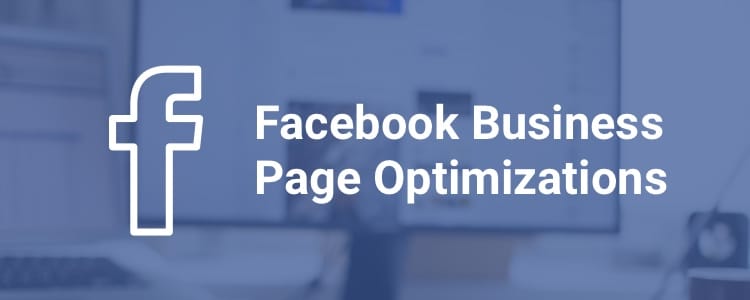 Once you get your Facebook business page launched how do you optimize it? How do you get it to show up in search results and allow a user to easily interact with your page?
I will break down some simple and important settings you should consider changing to optimize your Facebook page.
Check out the 6 quick ways to optimize your Facebook business page below…
1. Facebook Messenger Auto Responder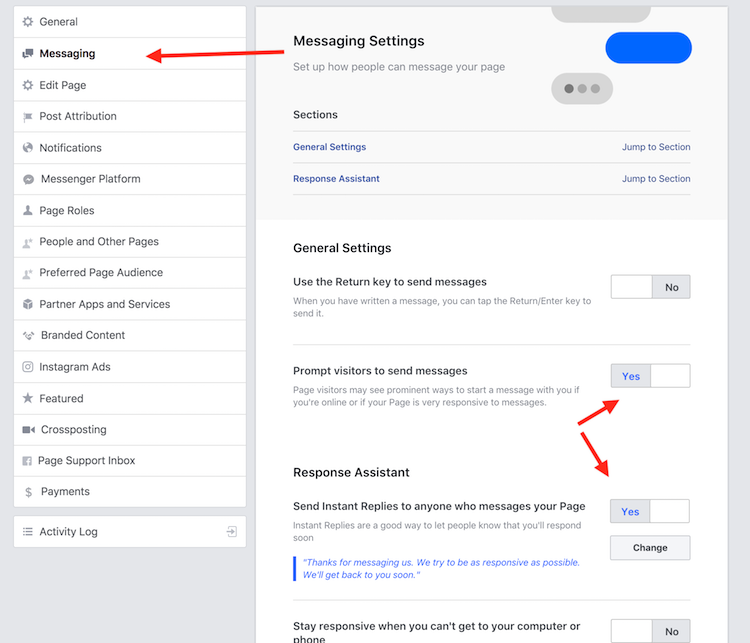 One of the biggest things you can do with your Facebook business page is turn on the autoresponder feature. It will allow a user to ask you questions or see an offer as soon as they visit your page.
From there you can use automation to send the message to wherever you interact with customers (Helpscout, Intercom, Grasshopper, your email, etc).
2. Enable Discover Visibility

This is a new feature that Facebook rolled out. It allows your business to be searchable when Facebook users are looking for local businesses that have messenger bots ready to engage with them.
The official definition of the feature is below…
Discover is a new section in Messenger where people can browse and find bots, nearby places and businesses to message. Showing your Page or bot makes it eligible to appear in Discover. If you hide your Page or bot, it will no longer appear in Discover, but people will still be able to search for it in Messenger.
3. Tabs Template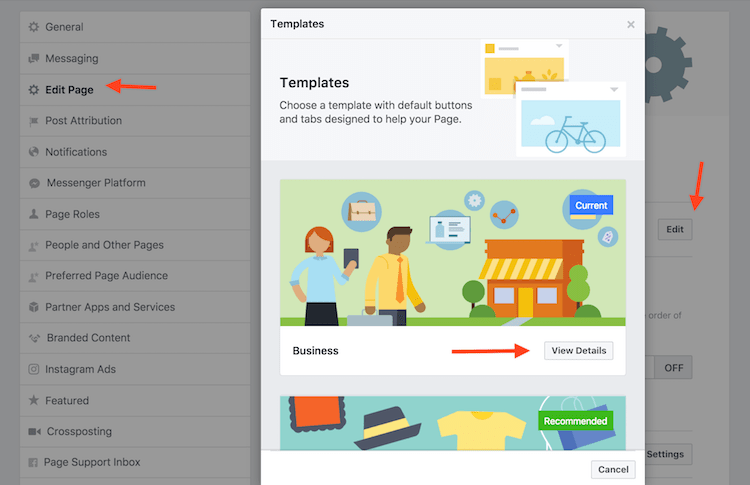 Depending on your business, you might want to see if Facebook has a template that fits your needs. If you are a…
Service
Local Business
Non-profit
Resturant
Then you can choose a template which will set the optimal tabs (which we will talk about below).
SEO Optimizations
The following tips allow you to be found when users and leads are searching for your business.
Google and Bing will look for the information on your Facebook business page so make sure to implement these tips.
4. Physical Address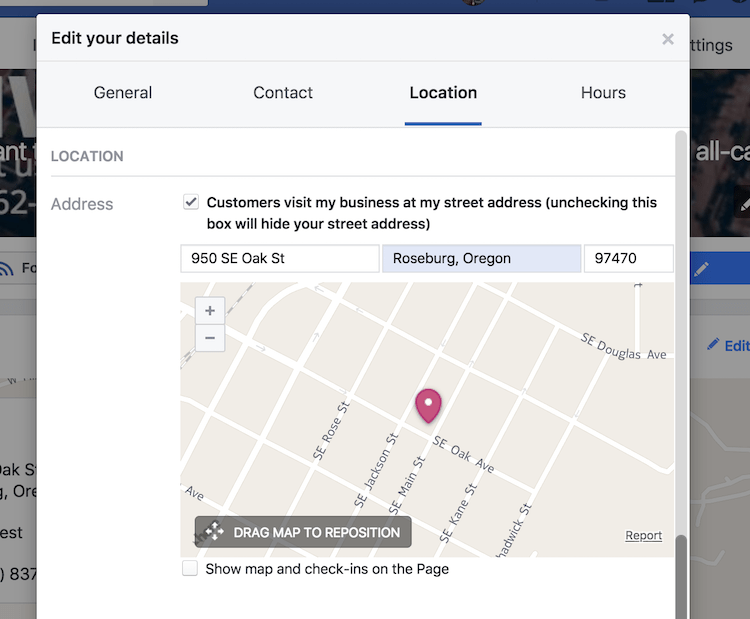 This one is key. If you are a local business you should have a physical address. This will give users a map that search engines can pick up and show your business in search results.
It also shows you are local and build trusts.
5. Hours Of Operation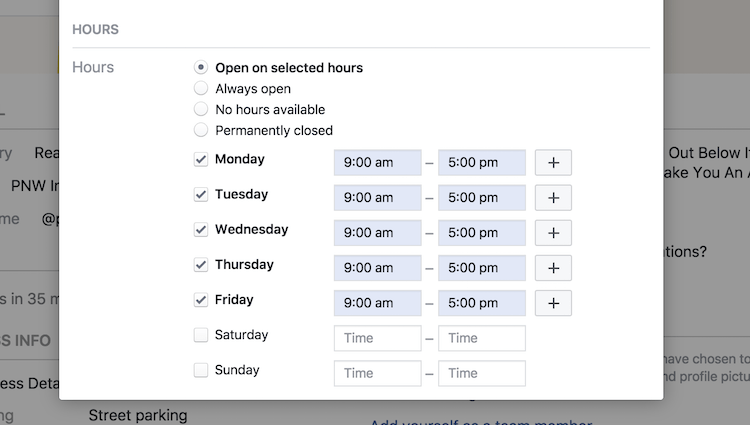 Like the optimization strategy above, this will show up in search results and shows you are a legit business.
6. Enable Reviews
If you don't have reviews turned on your Facebook page, just add it like seen below.


Once you have the review tab on it will show up in search results.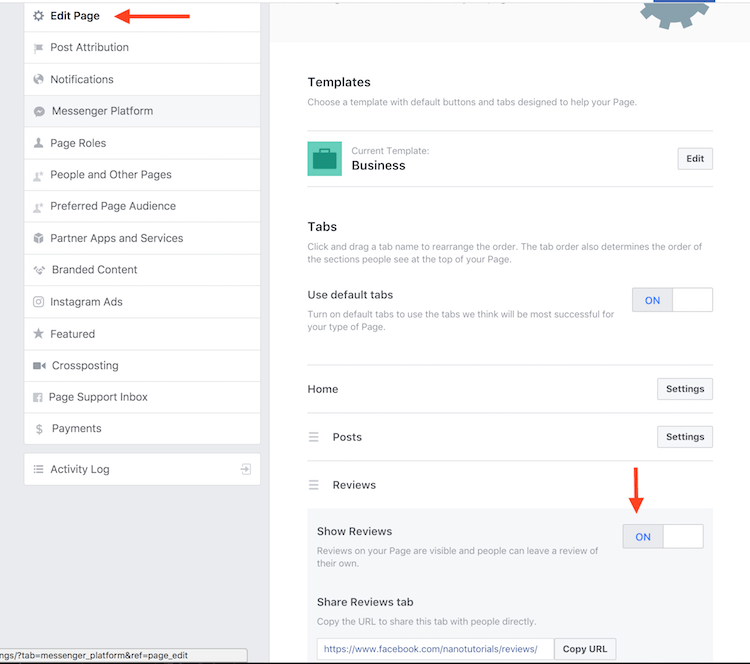 In my opinion, there is no better way to use a Facebook page then to build credibility and reviews are one of the best ways to do that.
So if you have reviews, make sure they are on Facebook. This could be a huge leverage point for your business.
Wrapping It Up
These tips are small adjustments you can make in the settings of your Facebook business page. It would be a good idea to click through all the settings on your page and make sure features are turned on when they make sense.
You can download these tips to keep
I go into more detail in my FREE Facebook Marketing 101 training. To access that sign up below.