[Update: Neil responded to my email…see his response at the bottom of this post.]
In this post I will show you how I ranked above Neil Patel's site and why it doesn't matter.
It's easy to get a quick hit in Google's search rankings but keeping it there is the real trick.
I like checking my SERPs on the weekends. It is the nerdy data driven side of me. This weekend I was looking at a few keywords and I noticed I was ranking on the second page for a keyword with 122,000,000 search results.
To my surprise I was below Brian Dean's Backlinko (a blog that is incredible).
Rand Fishkin's Moz post (a perfect example of how to run a business).
Wikipedia (my favorite site to learn from).
And ranking above Neil Patel's Quick Sprout.
I was incredibly surprised. I thought how cool is this. I am ranking above someone whose blog has inspired me to be a better online marketer. I sat back for minute and considered these implications.
I was going to be rich.
I found the secret to SEO. I found how to rank for any keyword.
I knew how to hack Google's algorithm for any search term.
Then reality set in.
No, I hadn't hacked anything. I sat and reflected for a bit and realized what was really going on.
Here is how I ranked above Neil Patel's Quick Sprout and why it doesn't matter.
Here is the keyword I was monitoring.


I was thrilled. Google is telling me they have 122 million search results for this keyword phrase and I am ranking on the first page.
Check out the photo proof. By the time I launch this post my ranking might disappear (and I know why, keep reading for the reason.)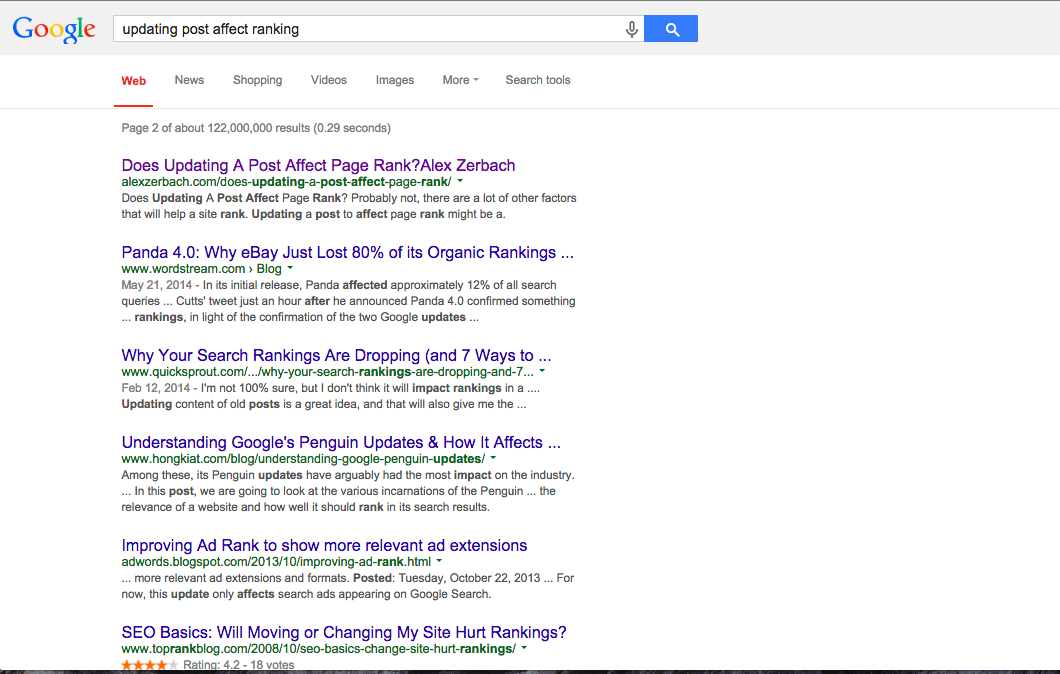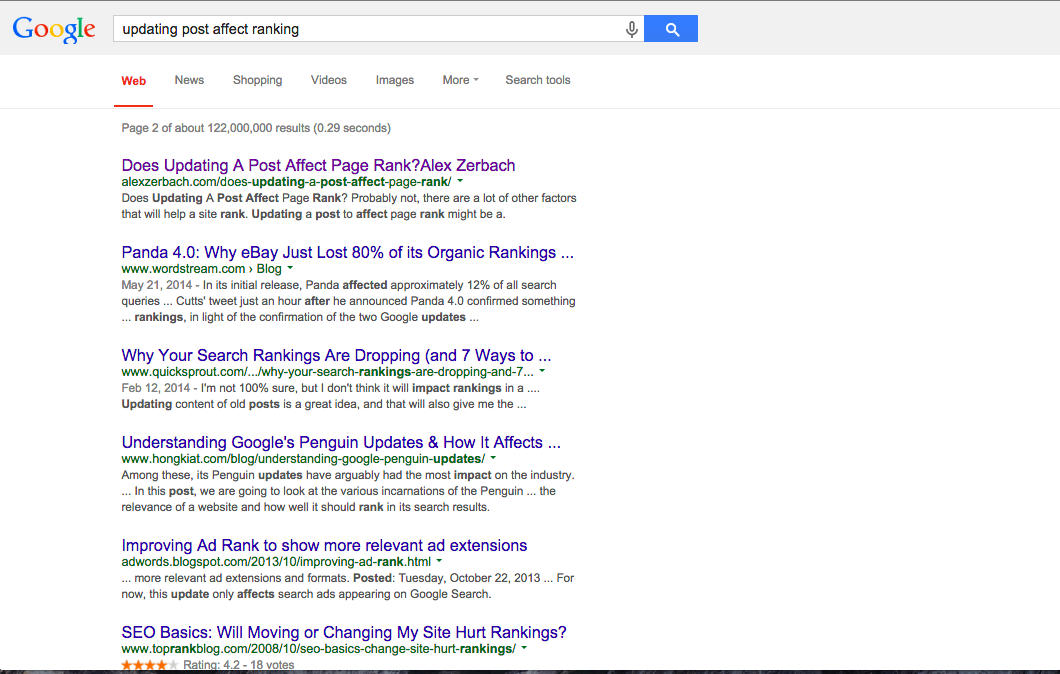 What is weird is when I use an incognito window (as I always do when checking my rankings) I am on the first page for the same keyword phrase.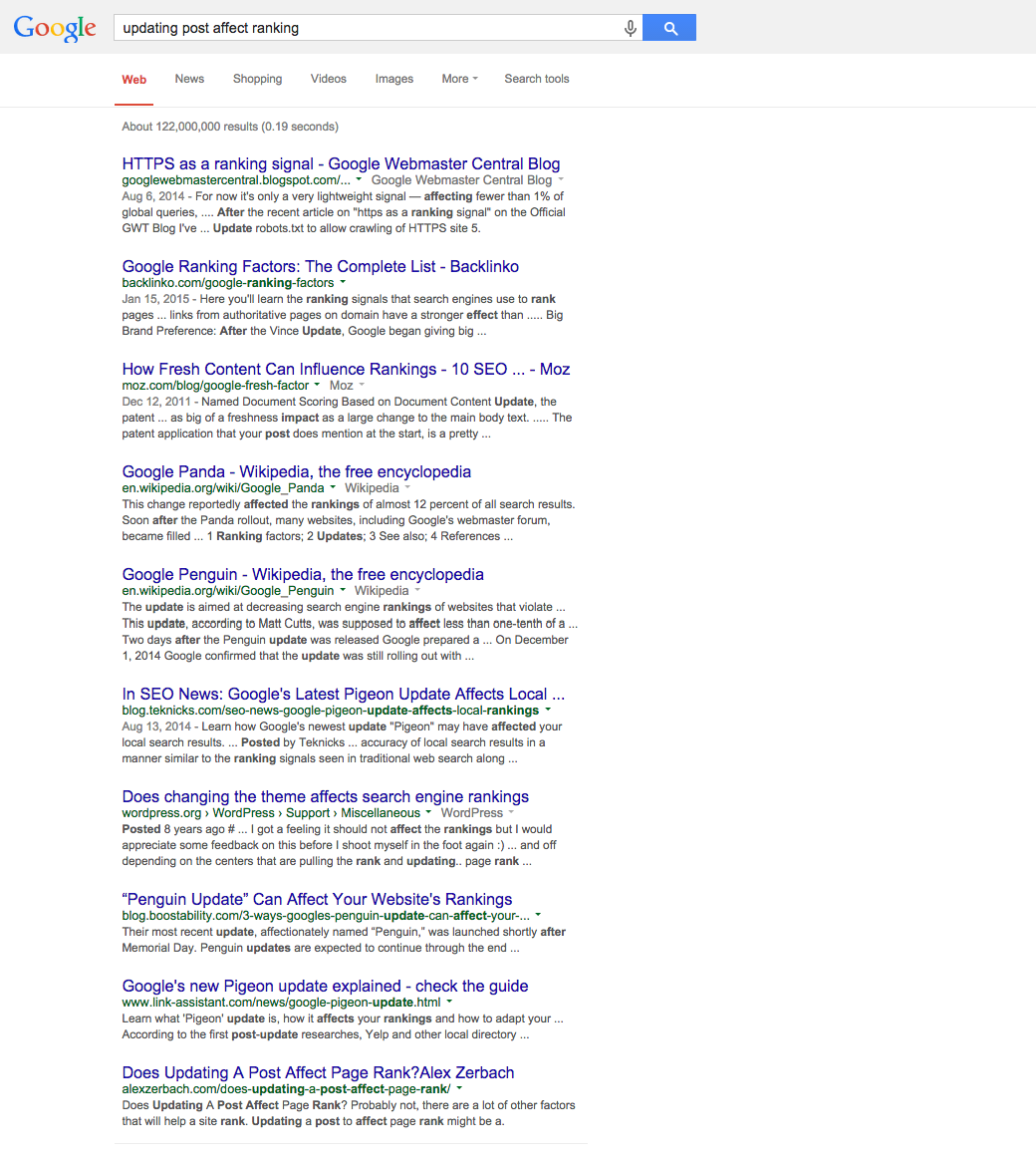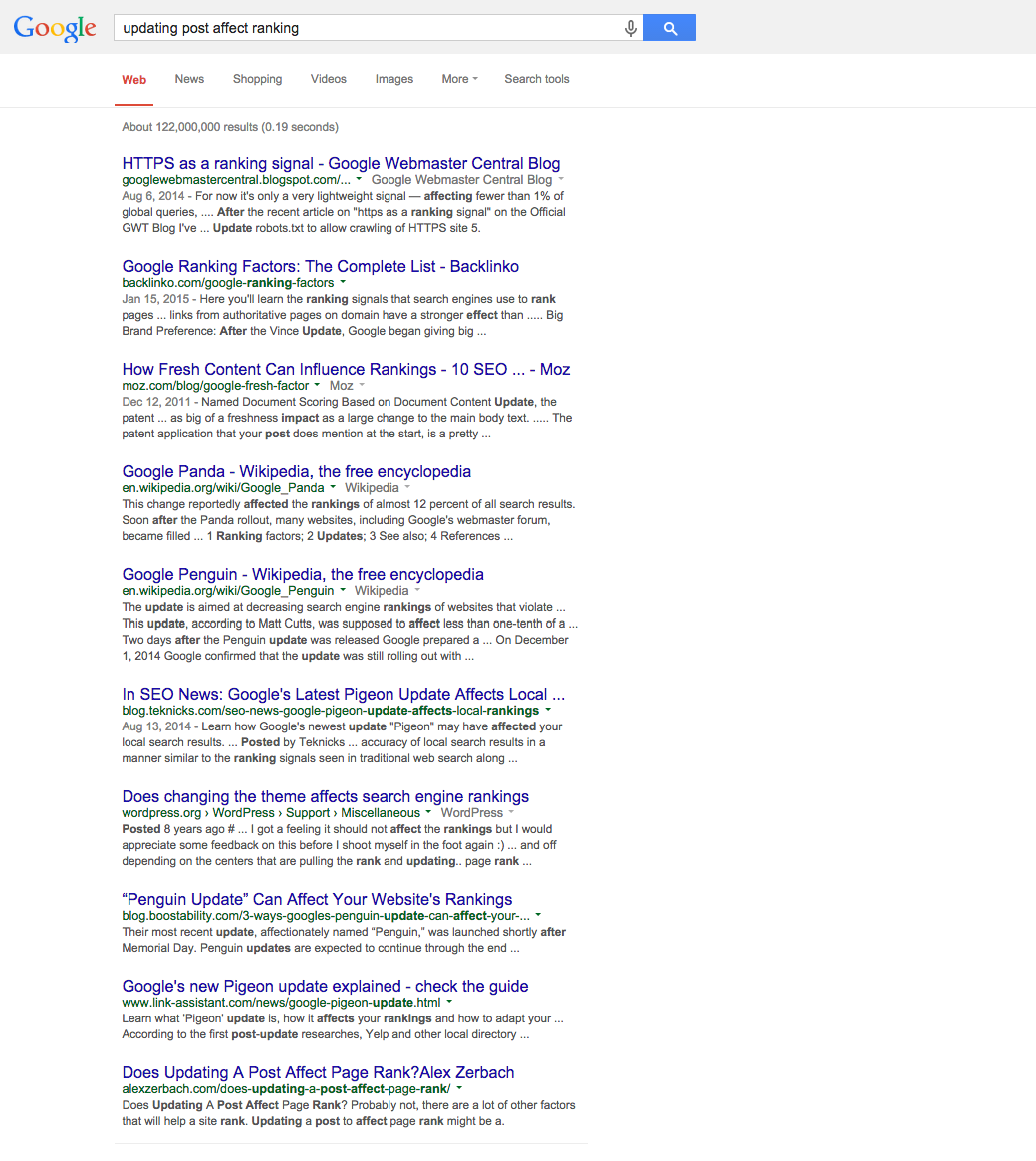 But then I started digging into the data….and I found some interesting characteristics of my search queries.
Things that will affect how I write content on all of my websites from now on.
I immediately noticed something on this keyword phrase. Or rather the lack of something.
I noticed there were no ads on this page.
This is not good. The logic goes like this, if a keyword is going to drive traffic to a website, convert and create revenue, most people are throwing money at it.
The fact that no one is advertising leads me to believe this keyword phrase is not worth ranking for.
So I started digging into the keyword search traffic.
Could anyone really be looking for this term?
Highly doubtful.
Here is how I checked.
I used Google's Keyword Planner Tool and the Google suggest method.
First, the results of the Keyword Tool


This is kind of obvious because the search term is somewhat esoteric and an obscure use of the English language.
But still there are other major sites ranking for it. More on that later.
Could Google suggest show us some insight? I am highly skeptical of Google's keyword tool.
I open an incognito window and type the first part of this search term and find…


No suggestions, so people aren't searching this enough to show up as a keyword or a suggestion.
This tells me I am ranking for a random keyword that drives little traffic. I can confirm this in my Analytics account.
Yes I know my traffic count is low so this data isn't the best, but it's what I got. Work with me here.
My 9th most visited landing page is my post on updating blog posts for ranking. Here is the meager data.


So I have found a keyword phrase that I rank really well for, that drives little traffic, that not a lot of users are looking for, and I am still excited about it. But why?
How Is It I Am Still Ranking Above Neil Patel's Quick Sprout Site?
Let me quickly show you my findings. I could show you the domain authority of the sites above me, the backlink counts, and the page authority. I guarantee you it is 10 to 20 times higher then my site.
Yet I am still ranking.
So what could it be?
The answer…
Recency
My content is fresh, new, updated, and current.
One of Google's biggest hurdles is serving TIME relevant content.
Everyone talks about serving relevant content but not a whole lot of consideration is put into time.
It makes sense, big content sites don't have time to go back and freshen up content. But a user searching for the newest release of product X or the latest update to code Y, or even the last development on story Z are concerned with recency of the search term.
Because my post is new, Google will take a chance on my content, but after that honeymoon phase ends, Google start to consider my backlinks, domain authority and page authority.
Slowly, but surely this keyword will fall from the rankings if it does not get backlinks, social shares, or other important ranking factors.
All of this works a lot like High School (incoming horrible analogy).
When gossip breaks about Tom and Sarah breaking up because Tom got with Jennifer the school is a buzz. But then Tom and Sarah get back together and the gossip stops and Jennifer is left alone to eat lunch by herself.
My website is Jennifer.
Google will get excited about my new content, tell it to everyone, but then it will realize my content is not going to be crowned prom queen and will send it back to the chess team (the 3th page). No offense to Chess players.
If you are still reading this blog post you could probably use some more data and pictures as this is getting text heavy.
Pictures and data coming up.
How old are the rankings above me? Let's find out.
Here is a super low budget chart to show the age of each ranking on the first page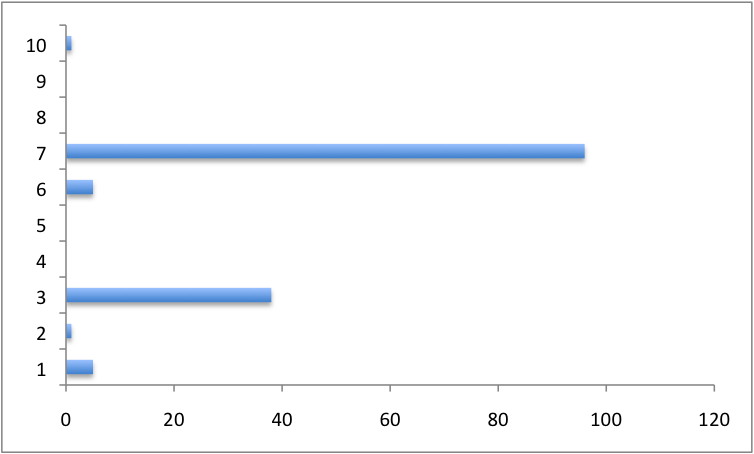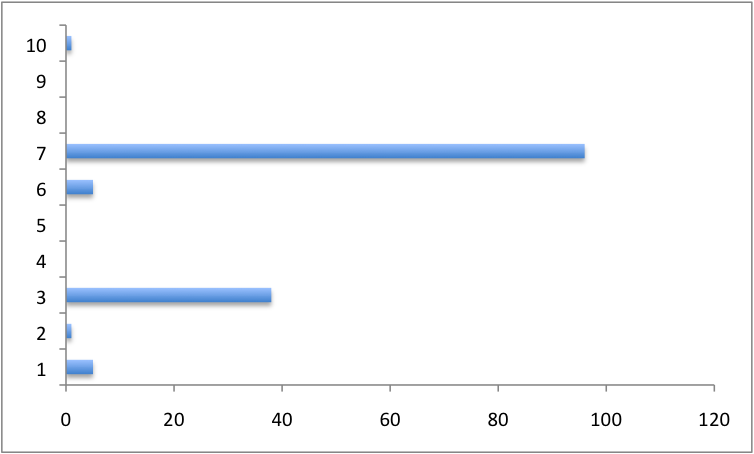 But what this tells me is that newer content at the top, mixed with a solid domain authority/page authority gets ranked even if the keyword phrase is somewhat ambiguous.
I mean look at the DA/PA for the rankings above me. It's ridiculous.
Notice a black sheep amongst this flock?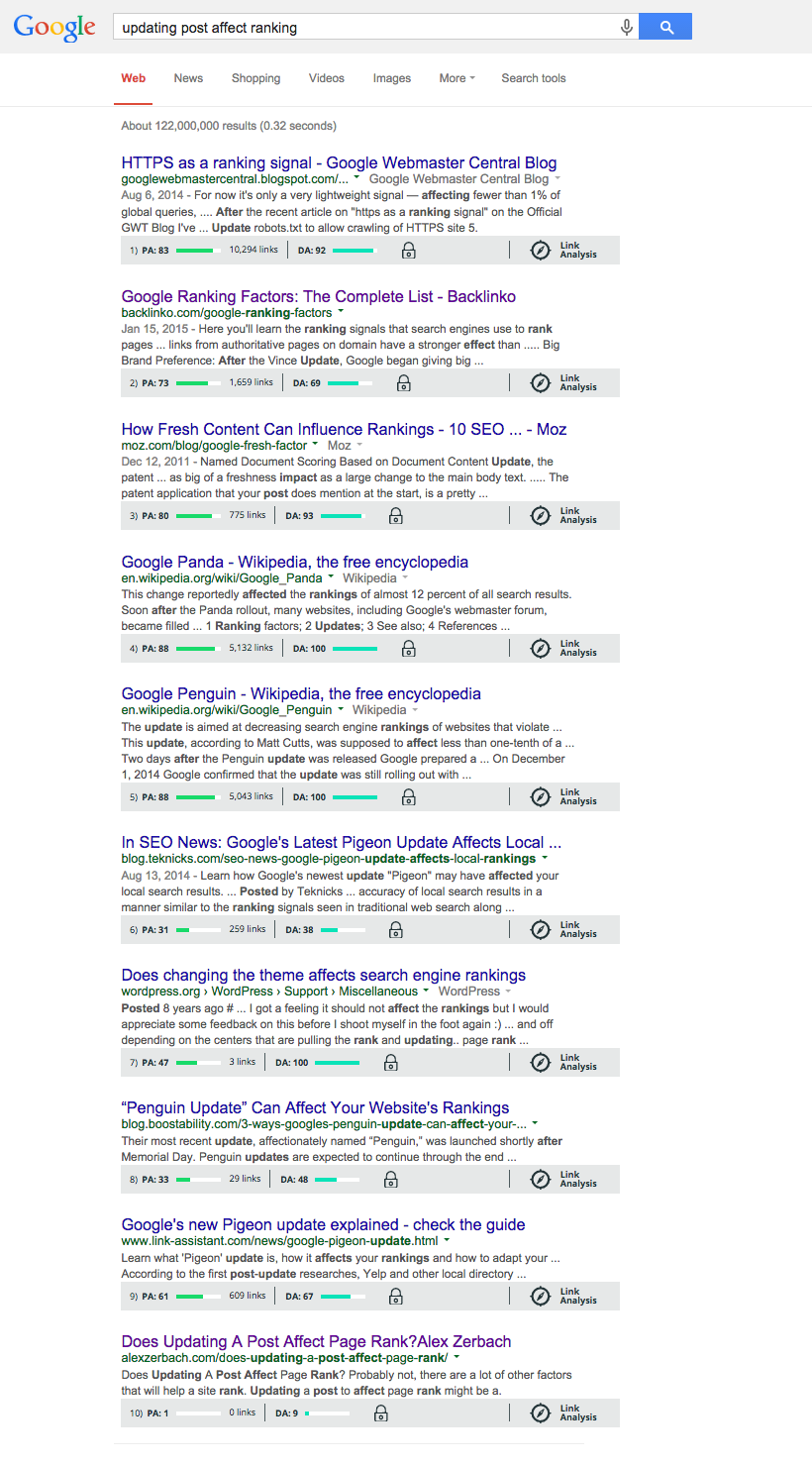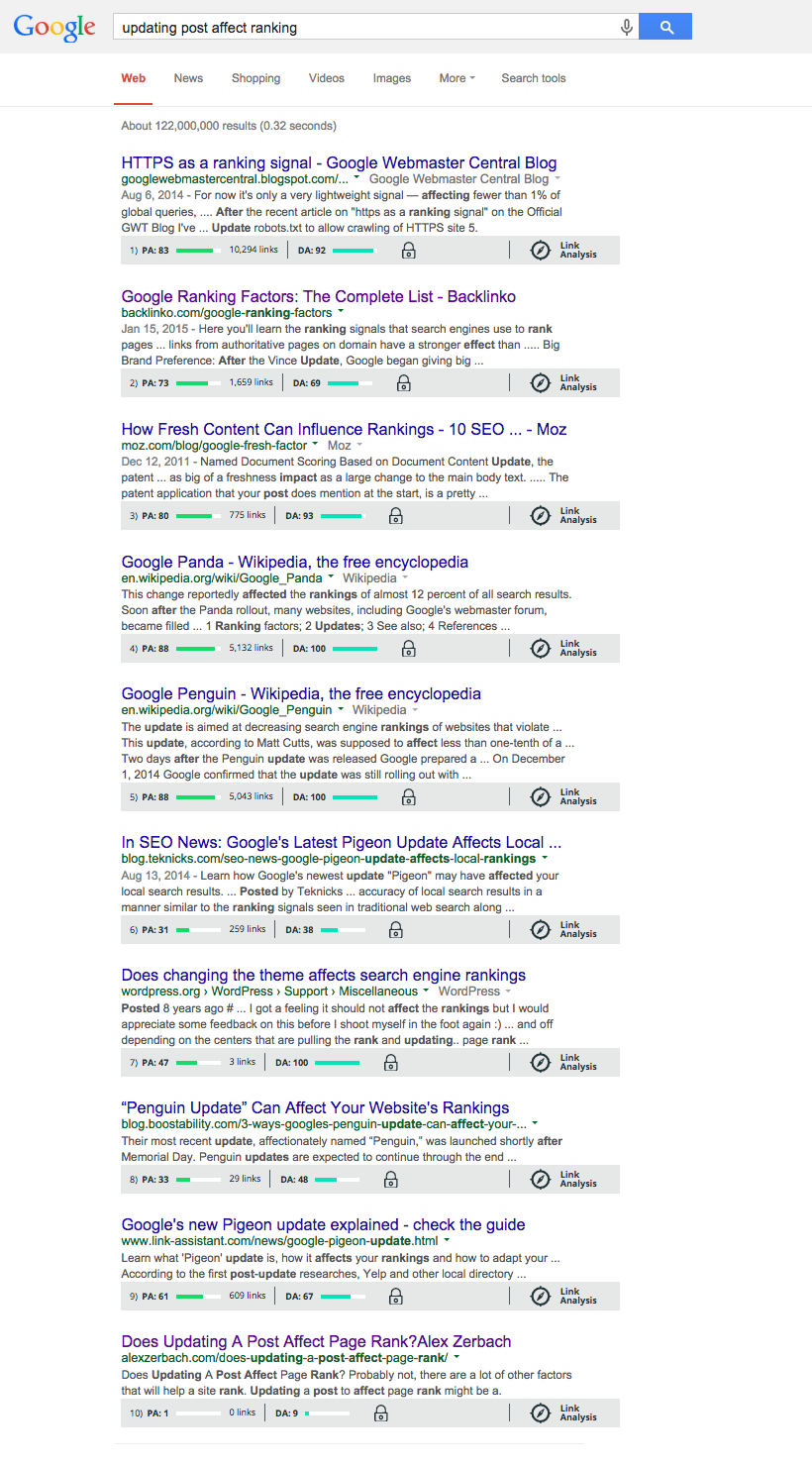 So how did I rank above Quick Spourt and Neil Patel? And Land On The First Page?
Just being the new kid on the block that's how.
I simply made a blog post which targeted a very ambiguous and esoteric keyword phrase. I ended up on the first page because Google is hoping that my content is more up to date and better then the other posts from a couple months ago. It is willing to take a risk on the new guy.
But in a couple weeks, when the crawlers make their way across my site, they will see little social media activity, no backlinks, and another piece of non-engaging content….
UNLESS
I can do something about it.
So if recency is the reason why this is ranking on the first page…
Could getting a couple backlinks be the trick to sitting at the cool kid's lunch table?
Can't hurt to try. I can reach out to some of these top marketers and share this post with them.
I am curious to see their thoughts on my discovery. I mean there is no way I should be ranking up here. I have no meaningful backlinks, my domain and page authority sucks, yet here I am.
So Brian Dean, Rand Fishkin, and Neil Patel….
Why am I ranking on the first page?
Your inboxes will be penetrated, hopefully you see the email and have time to check this out.
Hopefully I can update 😉 this post as more info becomes available.
Update:
I think it is pretty cool Neil responded to my email. I am sure the guy gets a ton of it. But he confirmed that recency is why I am ranking on the first page.


So this got me thinking…why not include a recency search when I conduct my keyword research?
Hypothetically if I find a keyword phrase I want to rank for I can see who has posted about it in the last 6 months and if no new meaningful content has been published it should be easy to rank for.
The trick after that is getting backlinks.
A search on recency would look something like this.
Search any keyword phrase you want to rank for in Google. Then filter it using a custom date range and go back 6 months to a year.


If the top results are recent you are going to have a tougher time initially ranking for that keyword.
I will test it right here and let's see if we can rank for a keyword that has results from 2 months ago vs 6-8 months ago.
Results that are 2 months old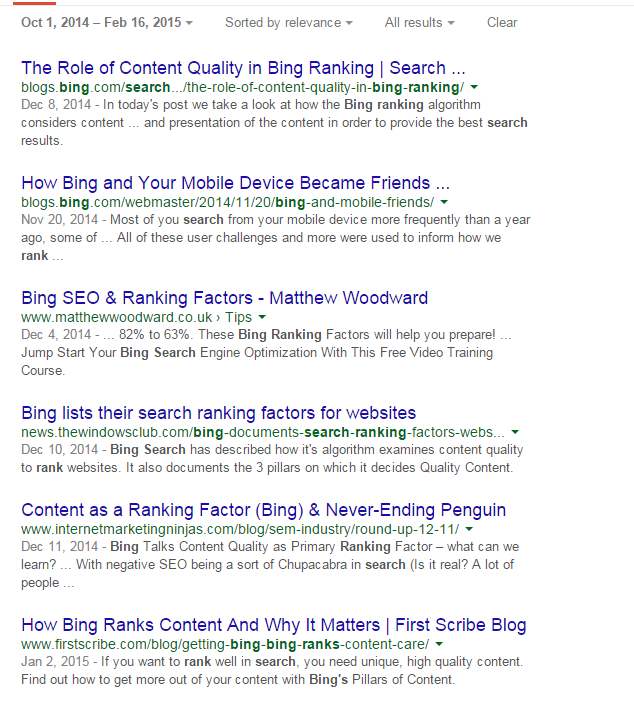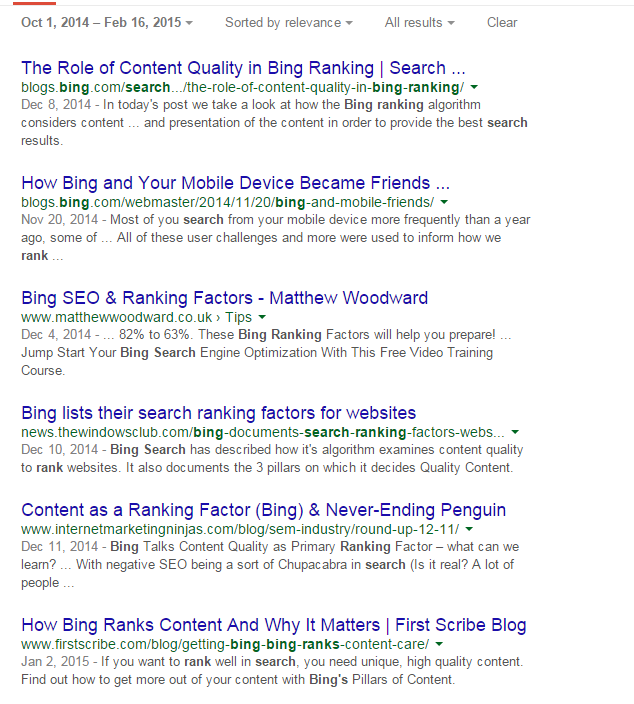 Then I will make a post that has some stale content on the first page
Okay, so I found a search term that has some results that were posted a 6 or so months ago. I will make a post directly targeting that keyword and see if we can rank for it quicker then the above example. The post can be found here.
Here is the dates the other posts were published.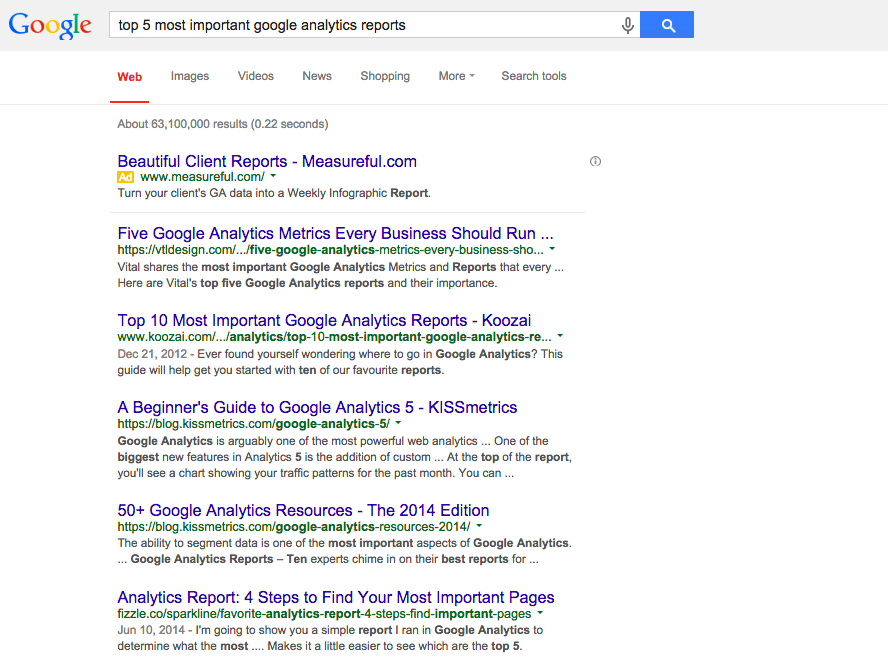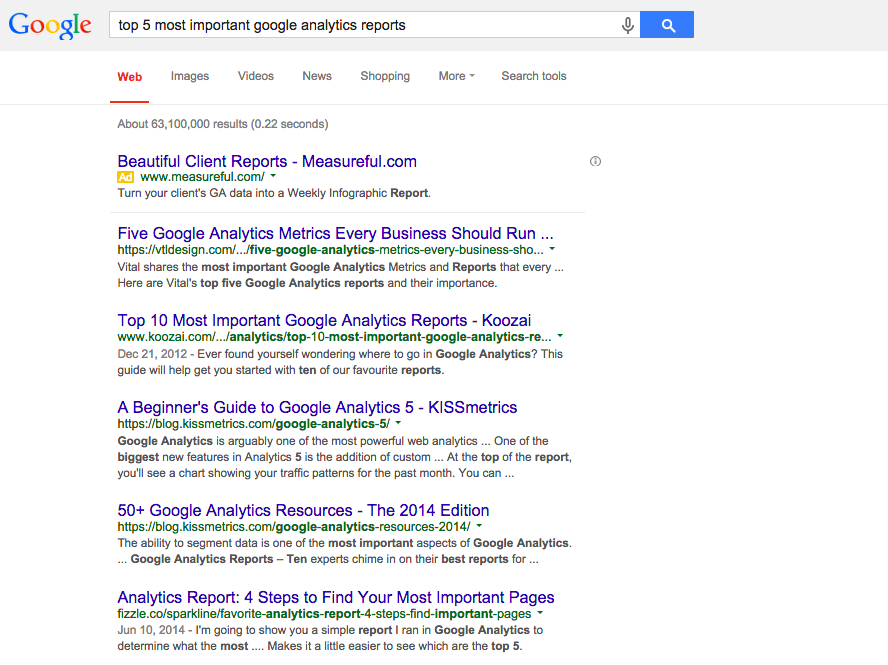 Join The Newsletter
Get occasional emails from me when I publish new projects and articles.