Why I Created A Facebook Course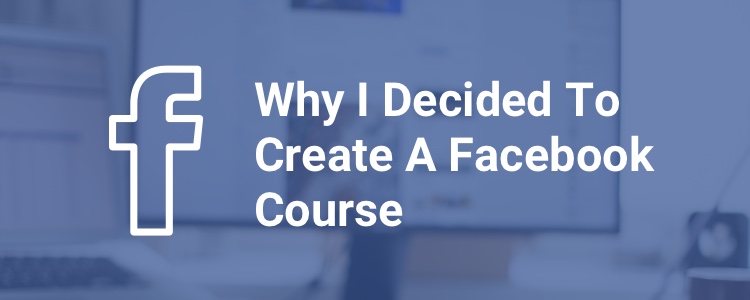 I am going to keep this short…
I have taken plenty of online courses and they all seem to have a few things in common.
They have 50+ videos
They take over 40 hours to watch
They explain every feature and tool in detail
They are all high level but rarely ACTUALLY show you how to do what you want
They focus more on marketing it than actually making the content high quality
So I wanted to make something different.
Truth be told, I enjoy creating products.
The reason why I created this course is that I struggled with getting a return on my company's Facebook ads when I started and it was stressful. I felt like I was wasting money, too dumb to understand the blog posts I was reading, or just missing the point of Facebook marketing.
And then things started to pick up and the sales started rolling in.
A few small changes made all the difference.
And I knew I could create something different and useful with this course.
So I want to save you time, energy, and frustration with this course.
Here is how my Facebook Marketing 101 Course is different than the others. 
I don't explain every feature in Facebook because chances are you won't use all of them and you can learn it later.
I built these into mini-courses. So pick a topic, for instance, conversion campaigns, and learn about that type of ad campaign and then implement.
This does two big things.
Keeps the videos short and to the point because they are focused.
Helps you implement faster because you don't need to watch 15 videos to see how to actually learn what you need.
So head on over to the course and check it out…
If you think I missed the mark, tell me. All feedback is good feedback.