How To Install A Facebook Pixel For Retargeting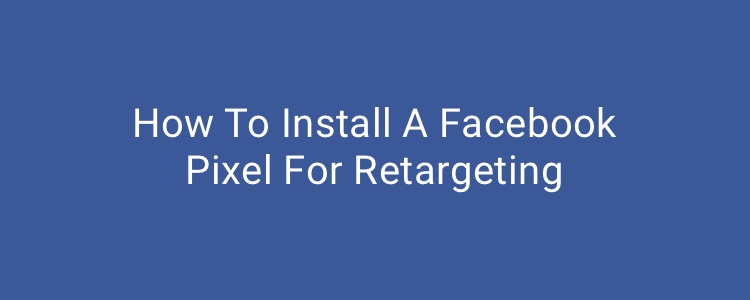 A Facebook pixel is one of the most powerful things you can place on your website.
Here's why.
A Facebook pixel allows you to create a custom segment of your website visitors and then only show ads to them for your marketing campaigns.
The alternative is running Adwords campaigns that are keyword based. Facebook is more action based.
If you know me, then you know I love Facebook marketing.
There are numerous reasons why I like Facebook marketing but the two biggest ones are….
Retargeting
Managing your ads
Here is how to start building your retargeting audience
If you don't have a Facebook business page, here is how to create one.
After creating a Facebook business page, the first thing you need to do is install your Facebook business page's pixel on every page of your website.
Step 2: Go to the pixels section in your business manager account.

Step 3: Click the little eye icon, and copy your pixel code.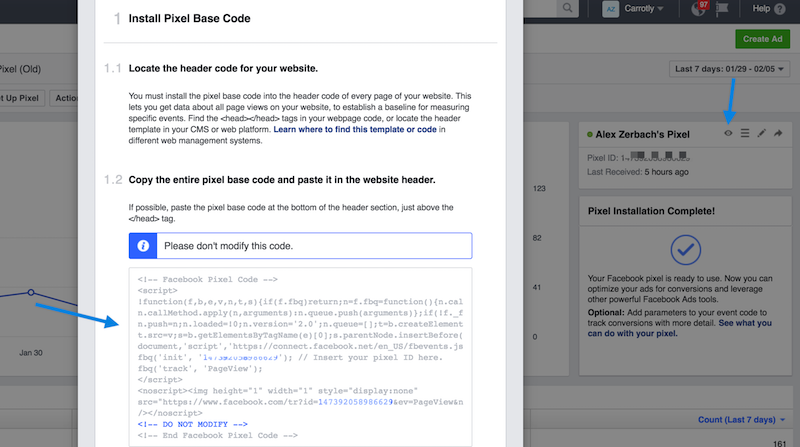 Step 4: Copy that code into the <head> section of your website
You might need to get a developer to help you with this.
Here are 4 different ways to install the Facebook pixel.
HTML Way: In your HTML editior of choice, you will need to paste the code before the </head> tag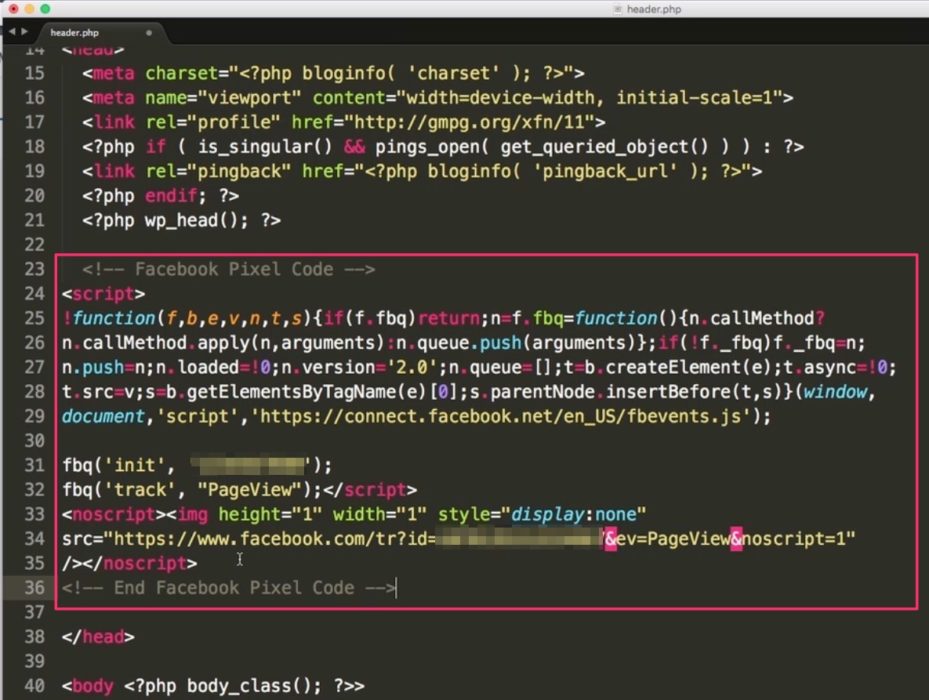 WordPress Plugin Way: If you use WordPress you can use a plugin like this.
Weebly Way: Here is how you can add the Facebook pixel to your site if you use Weebly.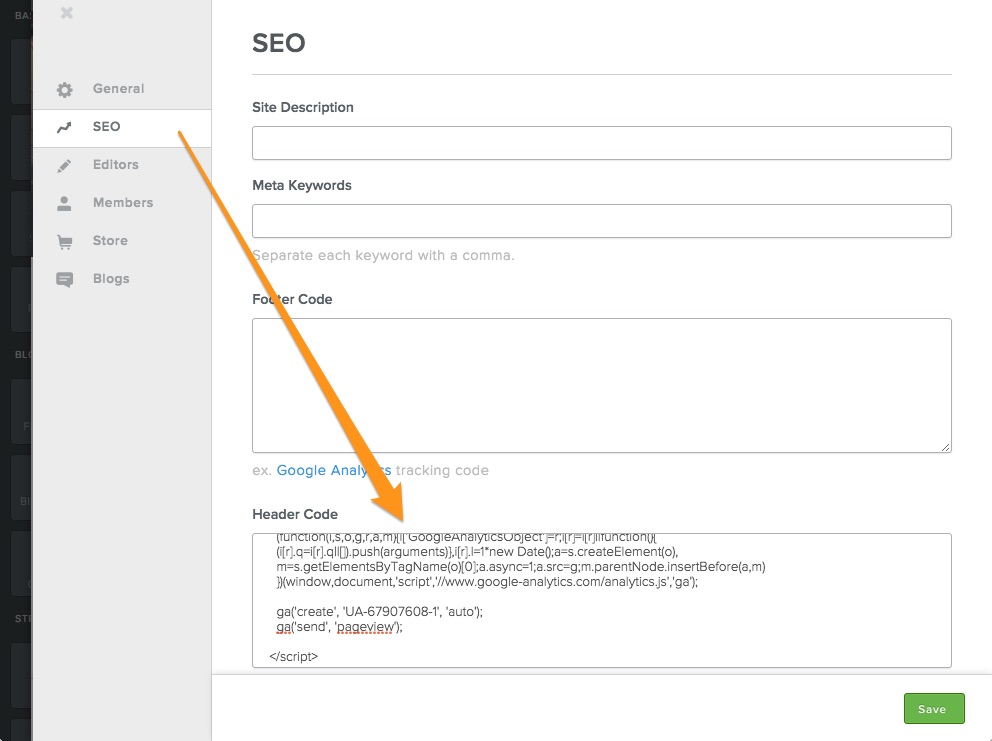 Shopify Way: Here is how you can add the Facebook pixel to your site if you use Shopify.
What happens now?
Facebook will send data back to your website on every page that has this pixel.
So now you need to go back into Facebook and ask Facebook to create a list of people who have visited your website to be put into a custom audience.
Step 5: Navigate to audiences

Step 6: Create a custom audience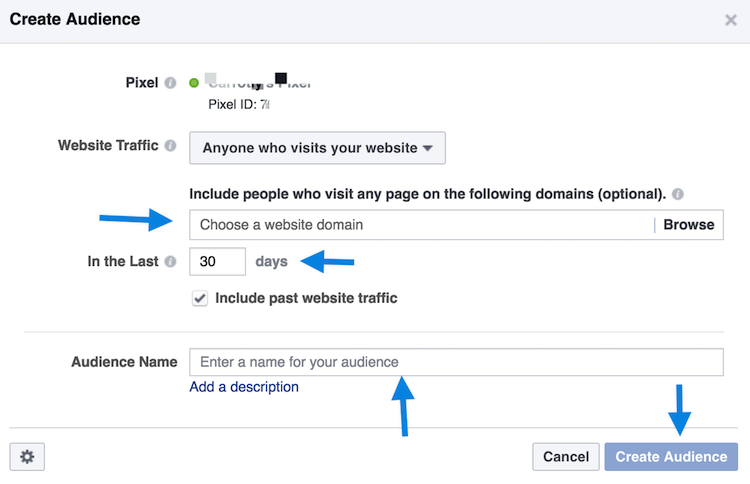 Pick your domain name
Pick how many days (I usually create a list for 30, 60, 90, 180 days)
Create a name that will tell you what the audience is for
That's it. After a while, Facebook will collect enough website visitors to allow you to retarget them.
But first things first, you need to get the pixel installed so you can start growing your list.